Decal Sheet Review: VVS Fighters, Part X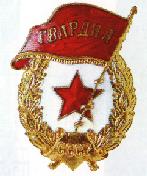 ---
In our forthcoming decal sheet review series, we'll seek to highlight and critique some of the currently available-- and long past issue-- VVS decal sheets. This appears to be the first (that we know of) decal sheet released by MPD dedicated to VVS aircraft.

[All decal sheet scans have been deliberately skewed and distorted at random angles to dissuade illegal reproduction or Copyright infringement by any such parties. The precise line and measurement of any specific marking, therefore, should not be taken literally from these illustrations.]

---
MPD Sheet No. 72012 "Spitfire, P-40, P-51 Mustang in USSR"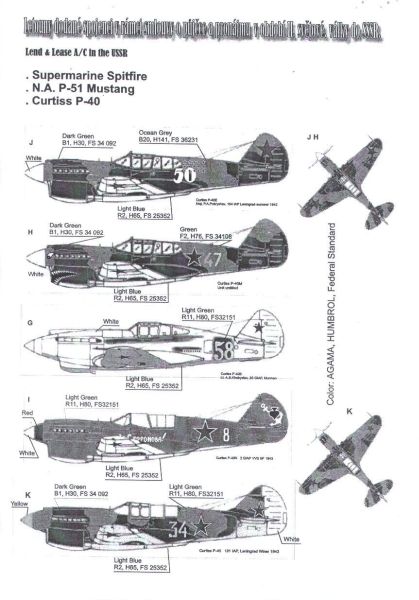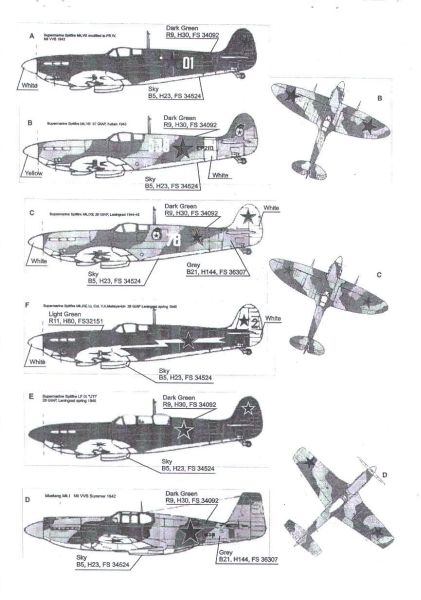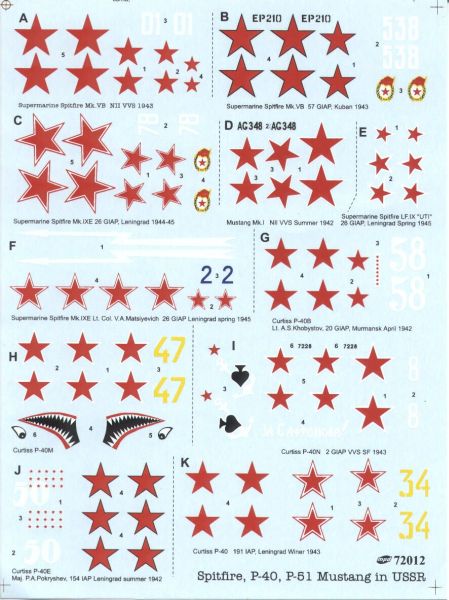 This is an awesome sheet. There are five separate P-40s (one 'E', one 'M', one 'B', one 'N' and one "P-40"), one P-51 (a Mustang Mk.I - the only Mustang delivered to the VVS) and five Spitfires (two Mk.VBs, two Mk.IXEs and one LF IX "UTI"). All decals are sharp, in register and there are enough decals for each and every aircraft - no sharing of stars on this sheet.
Please note the following sent by Volker Beyer:
"I have discovered an error in this sheet - with some help of Carl Geust. The colors of the white 50 - P-40E of Pokryshev in the sheet are wrong. The colors are taken from Red Stars 4 color Profile. But the color Profile in RS4 was a copy of an old one - without correcting Colors. I've added scan of the original color Profile in the Russian aviation historical journal As no 1/1991. There you can read the Colors DG and DE over S - or dark green and dark earth over sky. In fact this plane was build in US for GB - so it will be the FS-equivalent of the British colors."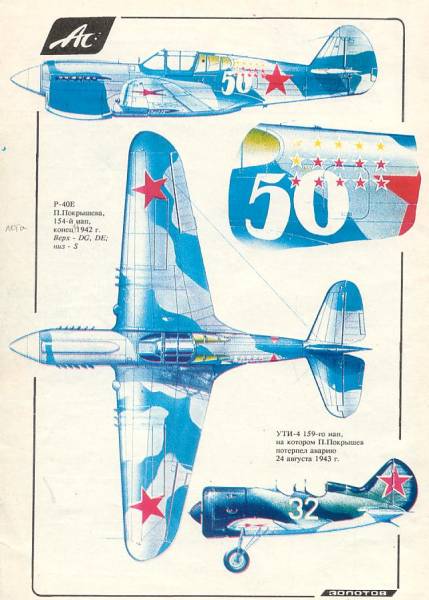 This is a very impressive decal sheet and is highly recommended.
The following comments come from István Vadász:
P-40E "50"
This plane is very likely DG-DE with Sky Grey or perhaps Sky undersurfaces. It was made in the US and was shipped in the early years to GB and according to my recent knowledge the British colours were introduced to the American colour list in 1943.
This is why I think the erly planes like P-39, Hudson, P-40 had Dark Earth-Medium Green, Sky Grey coloured camo.
There may be exceptions like P-39s that were repainted Dark Green/Dark Sea Grey.
Perhaps that is why there is Sky or Grey can be seen in different publications.
P-40M "47"
The color callouts are quite out of standard but I have seen some unique things so far. The pattern makes the above mentioned camo probable. The shape of the sharkmouth reminds those were used in Africa. If we suppose it believeable than it can be Dark Earth-Midle Stone-Azur Blue(???). Let us see the photo!
P-40B "58"
The well known plane with new colours!
I wonder whether the Russians repainted it by their own colours. I do not think.
P-40N "8"
I personaly do not know the original photo of this plane so I can only talk about the profile in "Red Stars 4". I think the real colours are OD/Neutral Grey.
P-40K UTI
It did not turn out for me if it is an original factory version or a Russian rebuild. It is not clear either if it is an UTI version or a photo-recce one. That is why I do not express any opinion.
Spit PR.IV "01"
According to the pictures the plane is one colour PRU Blue, the spinner as well. It is worth examining the picture in "Red Stars 4" since the national insignia is NOT seen on upper wings!
Spit Vb. "538"
In spite of the colour callout the plane is probably Dark Green/ Dark Sea Grey/Medium Ocean Grey. The Sky undersurfarce seems unlikely however the spinner and the fuselage band may have been. This resembles the standards more.
Spit IX E. "78"
The Sky undersurface is unlikely. The "normal" wing, NOT LF is good according to the pictures! Although these pictures are hard to construe.
Spit IX "2"
I have seen only one far-away picture about this plane but it seems to be good, except for the Sky undersurface which is rather AMT-7.
Spit IX UTI
According to the pictures this plane was one colour Green perhaps AMT-4.
Mustang Mk. I
I do not dare to express an opinion both DG/DE and DG/Dark Sea Grey are conceivable.
As far as I know three Mustangs came to the VVS and they were sent to the Kalinin front for testing. One of the pilots was Popkov.
In spite of these it is worth buying this sheet, because the printing quality and the accuracy of the markings are good.