New CD-ROM Series Release
Radial Engined Lavochkins of WW2
VVS Aircraft Review Series, Volume 1
"Welcome, readers, to the Aircraft in Review series. We are very pleased and excited to introduce our new CD-ROM and soft-cover book collection dealing specifically with published photographic evidence relating to historical aviation. In this series we will strive to re-examine once again all of the available evidence regarding each aircraft, taking into consideration the most current research and data available. From these analyses, we have recreated a colour profile to the most exacting detail for each aircraft depicted in each of the images under investigation.
We hope and believe that this series will be an invaluable source of information for the professional historian and amateur enthusiast alike. Whether your interest lies in scale modeling, flight simulation, Warbird restoration, or just plain historical research, this series should have much to offer."
-- Erik Pilawskii & Chris Banyai-Riepl
Over 100 full sized, painstakingly recreated colour profiles
Full text description and analysis of each aircraft, including alternate interpretations and debate
New photographs, and some rarely seen previously
Easy Web Browser navigation, with multiple menu types available
Useful Appendices and full References
Initial distribution and sales of the CD-ROM will be conducted through the on-line web shop Cafe Press. This firm is located in North America, and all pricing will be calculated in US Dollars. The retail price for the CD is

$ 24.99 USD

[currently 12.75 £ GBP / 19.25 € Euro]

Additional CD related material is also on sale at Cafe Press, such as our wall poster, 2007 calendar, and more. Please see our Cafe Press web shop for more details, pricing and ordering. Check back often as new items will be added as they are ready!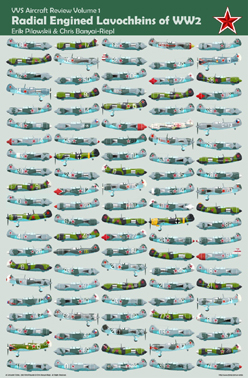 Our promotional wall poster, a full 23x35 inches (58x90 cm), on sale at CafePress.com .